Perhaps you've wandered what the name of my business means…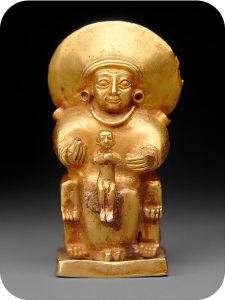 Arinna is a goddess of sun in the pantheon of the Hittite people, who lived in central Anatolia (today's Turkey) in the mid to late 2nd millennium BC. We are used to hearing about sun gods. But sun goddess? There are very few.
I came across this name in the late 1980s when I was searching for the name for my dance company back in Slovenia. I didn't use it then. When I was starting my language services business in New York City in the late 1990s, I found the name again in my diary. Mhm, why not bring some qualities of the sun into my work? YES 🙂
I decided to use the name of the sun goddess Arinna as an inspiration to bring brightness, clarity and warmth into my approach to translation and interpretation process, imbuing it with confidence, perseverance and independence.
A bit of a lucky charm perhaps…
And I just found out that one of the sun goddess Arinna's golden pendants
is housed at the Metropolitan Museum of Art in New York City.
Translation & interpretation are HUMAN services that offer respect, quality, confidentially, comfort through connection and trust.

Linguists provide a service of conveying a human message expressed in one language into a human message expressed in another language.
Arinna, Inc. Language Services is a boutique provider of mindfully engaged language services that specializes in South Slavic languages of the Balkans: Slovene, Croatian, Bosnian, Serbian, Macedonian, Bulgarian. Its founder Marta Stemberger has 20 years of experience interpreting in high level environments of United Nations and international litigations, and translating legal, medical, pharmaceutical materials, as well as personal documents.
Arinna, Inc. Language Services engages in translation & interpretation process based on community and communication, and thus aims to extend to the audience the feeling of being respected for who they are, while offering the linguists the sense of being valued for the work they perform.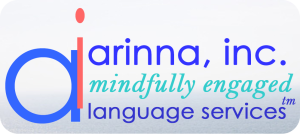 Like Arinna, Inc. on Facebook. Follow Marta on Twitter + connect with her on LinkedIn.